Fix & Flip- No Experience
First Time Flipping a House?  No Problem, Park Place Finance has you covered!  Park Place Finance works with First Time Flippers all the time, with over 17+ years experience in lending to help you every step of the way.  Our loan process is simple, and we can assist in financing both the Purchase and the Renovation Costs of your first Investment Property Fix and Flip.
Want to hold the property after Renovations are complete?  No Problem ,we have a 30 Year Fixed Portfolio Rental Loan Program once you're ready to rent.  Ask your AE about our DSCR products, or click on our DSCR page for more information.
Investment Properties Only
First Time Flippers Welcome
Fix and Flip, Fix and Hold Loan Options
Closing in 3-5 days
No Pre-payment Penalty
Lending Since 2006
Gain Higher Leverage with More Flipping Experience
Compare Loan Programs for New and Experienced Flippers
At Park Place Finance, we believe in Transparency. Our Leverage and Rates are based on Risk and Experience. The more experience you have, the lower the Rates and the higher leverage we can finance.
3+ Flips Last 36 Months
0-2 Flips Last 36 Months
LOAN AMOUNT
$100,000 to $2,500,000
$100,000 to $1,500,000
RATES
10.99% – 12.99%
11.99% – 12.99%
PAYMENT
Monthly, Interest Only, No Prepay Penalty
Monthly, Interest Only, No Prepay Penalty
LOAN TO COST (LTC)
Up to 95%
Up to 85%
LOAN TO PURCHASE FINANCED (LTP)
Up to 90%
Up to 85%
LOAN TO REHAB FINANCED
Up to 100%
Up to 100%
AFTER REPAIR VALUE (ARV)
Up To 75%
Up To 70%
TERM
6, 12, or 18 Months
6 or 12 Months
ELIGIBLE LOAN TYPES
Purchase+Rehab, Refinance+ Rehab, Fix and Flip, Fix and Hold
Purchase+Rehab, Refinance+ Rehab, Fix and Flip, Fix and Hold
Ready to Get Started?
---
Program Recap
For First Time Flippers (Higher Leverage with Experience)
LOAN AMOUNT
$100,000 to $1,500,000
PAYMENT
Monthly, Interest Only, No Prepay Penalty
LOAN TO COST (LTC)
Up to 85%
LOAN TO PURCHASE (LTP)
Up to 85%
REHAB FINANCED
Up to 100%
MAX REHAB AMOUNT FINANCED
Up to $250,000
LOAN TO ARV (ARV)
Up to 70%
More Loans, More Experience, More Leverage. We require less down payment the more loans you do with us. Your first flip we require as little as 15% Down Payment, but with Experience Qualify for as little as 10% Down Payment. Have Questions? Call Us Today.
Loan Details
Property Types-Urban and Suburban Properties
Closing Costs
Documentation Needed
Park Place Finance specializes in Investment Property Residential Real Estate and can fund various properties for your first property purchase (NOTE: If you are experienced, click our link above for more experienced details):
Single Family Homes
Duplex, Triplex, Quadplex
Warrantable Condominiums
Townhomes
Multifamily 5+ Units (Experience Required)
No Rural Properties
Park Place Finance eliminates junk fees and has straight-forward pricing when it comes to fees associated with closing your loan.
Document Preparation Fee – $1,495.00
3rd Party Attorney Fee – $535.00
Appraisal: $500-$700 typically
To close a Fix and Flip Loan at Park Place, there are a few basic items that you will need to submit to our team. Below is a general list of some of the requirements. Once you apply, you will receive a document portal for easy upload!
Purchase Contract (If Purchase)
Rehab Budget
REO Schedule (Experience)
Drivers License
Property Insurance
Copy of Last 2 Bank Statements
LLC / Entity Docs (if using LLC)
Discover the Park Place Advantage
Close Fast (Typically 3-5 Business Days)
Competitive Rates (Rates from 10.99%)
Nationally Trusted (Over 1 Billion Funded!)
What is a Fix & Flip Loan?
Fix and Flip Loans are designed There are a handful of options when it comes to financing an investment property. Loan types often differ based on their qualification requirements and the terms they offer. The best loan for you will depend on your individual needs.
With a fix and flip loan you can qualify for a short-term mortgage meant to help finance the purchase, repair, and renovation of a property, all within one simple loan.
It works well for real estate investors who need to move quickly to purchase a property that they can then flip to sell or flip to rent within an appropriate timeline, to make a profit. These short-term loans make it possible to afford renovations. When a project is completed, the loan can be paid back or refinanced into another loan type meant for a longer term.
Fix and flip loans also allow for more flexible qualification requirements because they don't have to meet the documentation requirements that the Consumer Financial Protection Bureau sets for standard loans. Fix and flip loans rely on the profit potential of the investment property.
---
Trusted by thousands of Real Estate Investors
Product Loan Resources
Frequently Asked Questions
What is a fix and flip loan?
A fix and flip loan is a short-term loan that real estate investors can use to purchase and renovate a property.
How quickly can I get approved?
Do you lend to first-time flippers?
YES! We love helping first-time flippers. In fact, many of our expert flippers started their first flip financing with us.. With over 4000+ loans closed, we are here to help you with any questions you have including budget reviews, property valuations, and profitability analysis. Our goal is to make your flip a financial success for you!
How does the fix and flip loan process work?
What should a first-time flipper know?
Can I vest in an LLC
Yes! If you own your primary residence in the same state as the property, you can vest in either your personal name or an LLC. If you do not own your primary residence, we will need you to vest in an LLC. We can sell you an already created LLC that we have if needed.
What is the draw process to get rehab funds?
Draws are easy and take 3-5 days to get reimbursed.
Do I have to personally guaranty the loan?
Yes. While you may vest in an LLC, and we do not report to credit, we do require you to personally guaranty the loan.
How do I make payments?
We enroll you into automated payments, but you can also login to our portal once you close to make payments via wire or online if needed.
What happens if we don't finish the rehab in the loan timeline?
The loan matures after your loan term, which means you will need to either apply for a loan extension with us, refinance the loan, or pay the loan off typically by selling the property. Generally, we extend loans to allow additional time assuming on time payments and progress is being made on the property. However, your goal should be to finish the project in as fast a time as possible.
Recently Funded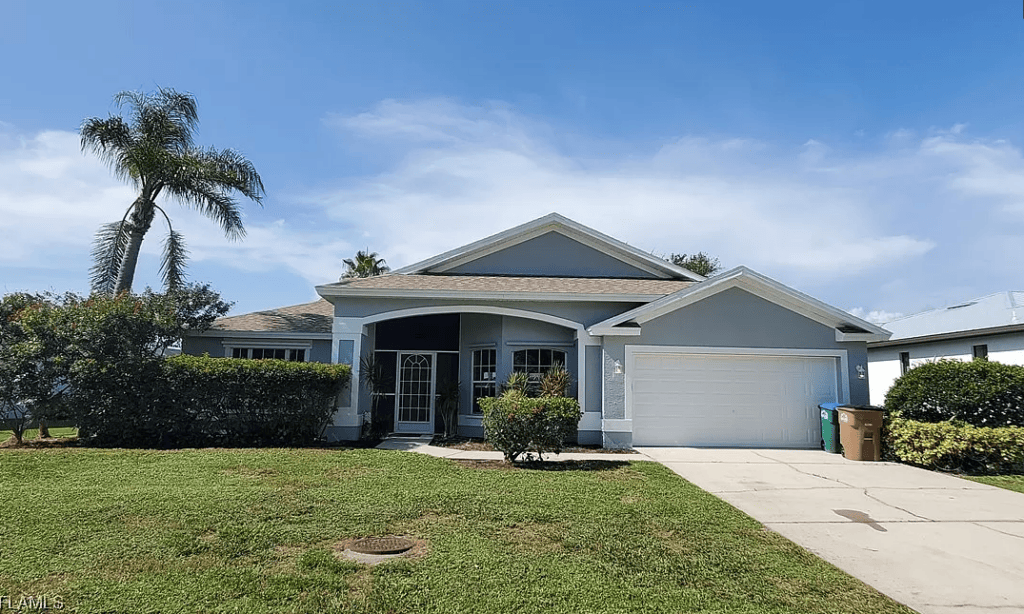 Cape Coral, FL
Fix and Flip
Loan Amount: $364,000
Rehab Financed: 100%
LTC: 87%
ARV: 70%
Indianapolis, IN
Fix and Flip
Loan Amount: $228,000.00
Rehab Financed: 100%
LTC: 78.62%
ARV: 56.86%
What Customers Are Saying
Joseph Morley was extremely helpful and was able to get our deal closed within just 2 days. We would definitely recommend him for any home financing. It was a total pleasure to work with him.
The definition and emphasis of dedication, devotion, and diligence was redefined to a whole new level (unimaginably speaking); through out the entire loan process working with Park Place Finance. Look no further, if you need to close quickly, and demand superlative stellar customer service. My loan officer was able to help me close the loan within 11 days! Highly recommend you call them; if you prefer this route (hard-money, direct private lending).
Connor Donovan was very helpful with my loan from start to finish. I gave him everything he asked for right away and from there on out, he didn't ask for much! I closed on time with no headaches and a lot less fees! Thanks Connor! Let's do it again!
Great working with Park Place they made everything go smoothly for my transaction. Highly recommended!
Explore our other loan products
Rapid Rate Quote
Share some basic details about the financing you're looking for by answering a few simple questions. We'll take a look and reach out to discuss your loan options.